MOBILE USERS go to bottom of page and click WEB view instead of mobile for better VIEWING
NEWS UPDATES twitter @sportstechnique
Softball Magazine 1st EVER SENIOR TRAINING CAMP...coming 1st week Dec in Cocoa Beach..
contact Gene Smith at Softball Magazine call us at 1.877.453.3711

G TEE... Tee hitting is a key to improving and this product is the best designed portable tee we've seen. Fits in any bat bag. We exclusively use it and recommend it thegtee.com
Ken and Bret are now contributing editors with articles on hitting in Softball Magazine
Softball magazine articles under more....and Soft Mag Art
Ken and Bret on ISPS radio show ..podcast available off their website

------------------------------------------------------------------------------------------------------------------------------------------------------------------
SUMMER LESSONS*******************
Bret and Ken available at The Truman Center and "House of Evil Stadium" for Wisconsin lessons starting late March..plan your trip!..only an hour from the "Field of Dreams" movie site
...BE PART of SWING MAKEOVER!
Softball Swing Makeover Season One" inc. Bears Amish Mafia, is now for sale for $9.99 delivered. 1:38 of great fun and instruction On DVD page.



---
Teaching Powerful Rotational Hitting
Since 1993, no company has sold more videos worldwide than we have. We have produced five slowpitch, two baseball, our "Swing Makover Series" as well as numerous other youtube clips, and we are in our eighth year of researching our upcoming fastpitch hitting series on dvd.
We also teach nationally by running clinics, by distance emailing of video and SKYPE for swing analysis breakdown, and finally by teaching at our three cage facility near Belmont, Wisconsin. Our students include a three time D3 college fastpitch all american, a juco college all american baseball player, as well as thousands of success stories that are reported back to us.
We base our teaching on a rotational based natural power swing, that starts at the hips and finishes as the wrists snap the bat head to impact with the ball. We use models of those who had a natural power swing, such as Ted Williams, the father of rotational hitting. This method allows small and undersized hitters to maximize all the power their body can generate and by swinging in the path of the pitch, consistency is also maximized.
Our Philosophy on Hitting is http://www.sportstechnique.com/philosophy.html
The main differences between us and other programs are that we advocate the hips AND wrists working together, snapping the bathead into the ball. Thus, we create a second level of higher bat speed for incredible power, while maximizing average due to keeping the swing in the path of the ball. Many programs teach the hips but ignore the wrists working in sync...the major key of this swing.
We offer individual lessons in person at our Belmont, Wi cage and field, distance teaching by the use of Skype (video/audio on computer), by winter lessons and clinics in St. Petersburg, Fl and finally through our instructional dvd and youtube series.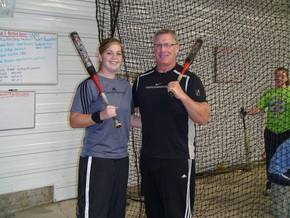 Fastpitch Practice
---
We are proud to have partners in our programs...

DEMARINI SPORTS

http://www.demarini.com/
Along with insane dedication to performance comes an insane dedication to quality. Our technology and durability is unmatched and we offer an exceptional warranty to secure your investment. If you have any questions or comments about your DeMarini, our customer service folks are available at (800) 937-2287.
---
Shirts N Logos

www.shirtsandogos.com
/
Cutting edge design of sublimated, and screen print sport's wear for softball, baseball, and all your athletic needs. Milwaukee, Wi.
---
Evil Sports

---
SOFTBALL MAGAZINE

Not just the finest publication nationally for softball, fastpitch, and baseball, but host of batwars, softball magazine spring training, live video telecasts of national events, and much more.
http://softballmag.com/

---
SSUSA (Senior Softball USA)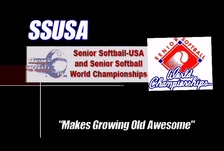 Regional and world tournaments for ages 40 and older senior men and women. An amazing organization and staff enhancing the lives of all athletes in the softball community
.http://ssusa.com/
---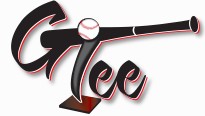 A truly amazing product that will last forever and FITS in your bat bag or batpack.
thegtee.com
---