Contact Us:
OUR STAFF:
Ken Van Bogaert (Bogie)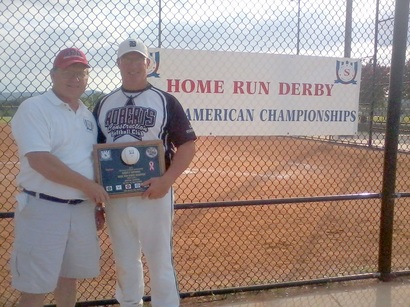 62 years old Grain Farmer, President of
www.sportstechnique.com
42 years of Coaching Experience.
Professional Hitting Instructor..Swing Coach
Lead Instructor ..Softball Magazines Senior Camp
Contributing Writer Softball Magazine
Multi time All World/All American in National Senior Softball
.930 OB% 17 hrs...14 intentional walks 2014 SSUSA Worlds
Multiple All Tournament Awards and Off MVPs
3 time SPA National Homerun Champion
2 time Softball Magazine Homerun Derby Champion
SSUSA Tournament of Champions Homerun Champion
Waunafest 55 Man Unlimited arc Homerun Derby Champion
Member 2009 Roberts 55 Major Plus World Champions
Coached High School Football, Wrestling, Baseball, Fastpitch
College wrestling assistant 2 years UW Platteville
Played college football, wrestled at UW Platteville
Swing Coach/Platteville 14U State Champions girls fastpitch
---
Bret Van Bogaert (Son of Ken)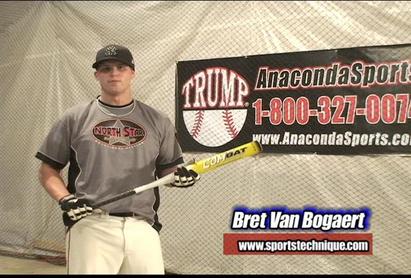 33 years old Pharmacist
Head of our BASEBALL Division/ Slowpitch Advisory Staff
Instructor Softball Magazine Senior & Spring Training Camps
Contributing Writer Softball Magazine
2 Time Softball Magazines Spring Training Homerun Contest
Winner Dubuque COC Homerun Derby
Multiple homerun contests & award winner, Midwest High Arc circuit
All State Defensive Tackle Wisconsin Football AP, MJS, Coaches Assoc, and Wisc Preps Football Teams
2012 Springs Ryder Cup Champion
6th place Wisc State Wrestling Championships hvywt. 2002
Batted .470 with homerun frequency of 1hr/4ab high school
Coaches wrestling, football, baseball, and fastpitch
---
Destiny Glasson/Wedig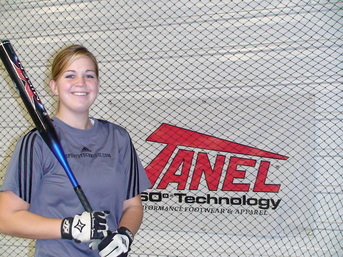 26 years old
Doctor of Veterinary Medicine.. UW Minnesota
Head of our FASTPITCH Division/Advisory Staff Slowpitch
Played on D3 Women's Fastpitch Softball
All State Highschool Fastpitch team Wisconsin Coaches Association
Multiple All Conference honors for fastpitch and volleyball
First female hitter to launch homerun at Woodlawn Complex St. Petersburg, Fl
Member multiple softball championship teams womens/coed rec level
Coaches volleyball and softball
Swing Coach for Platteville 14 under girls fastpitch youth 2010 State Championship Team
1 year as Head Coach Darlington High School Fastpitch. Broke 56 game conference losing streak and upset #2 seed in
State Regional playoffs. Coached school conference record holder for average .550, had 7 girls bat over .300 and 10 homeruns for the team/ first homeruns over the 220 fence in school history.
---
Dave North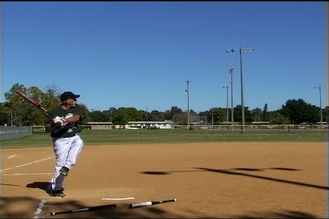 77 years old
Head Coordinator Winter Clinics/Lessons Woodlawn Hitting Club
Active Player/Manager National Level Teams
2013 Huntsman Games Finalist/Mesquite Champions
Florida Half Century Hall of Fame Player
Multiple National and All World Honors
SPA National Homerun Champion
Head of Woodlawn Hitting Club, St. Petersburg, Fl
Advisory Staff
---
Steve Imlay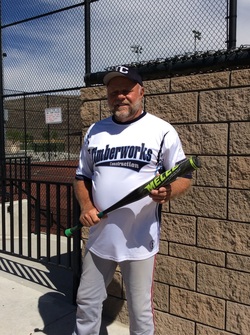 National Senior Softball Hall of Fame
Legends Softball Hall of Fame
Indiana ASA Hall of Fame
67 years old
​Instructor Softball Magazine Senior Camp
Multiple world and national honors, mvps
Multiple World Championship Teams Played on
One of the most respected hitters in senior softball
Member of our Advisory Staff
Founder of sliacademy.com Steve's out west hitting academy
---
Mike "BEAR" Storer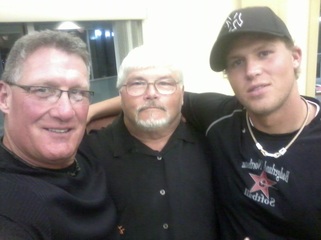 70 years old
Sportstechnique Advisory Staff
Coordinator Winter Training at St. Petersburg
State Runnerup in Discus
Division 1 Scholarship Athlete Football U of Montana
Comic Relief Actor for "Swing Makeover Episodes"
Understudy for lead in "The Wizard At Oz"
Leads staff in restraining orders
---
Dennis Pelot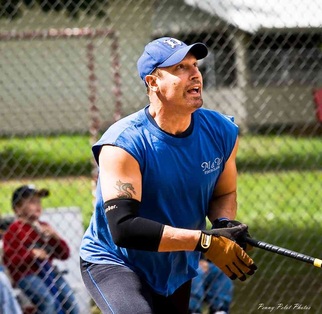 55 Years Old
The "Arpin Armageddon"
Plays 55 Senior Softball nationally
Central Wisconsin Host of Sportstechnique Summer Research
Respected technician and serious student of the
professional game
Semi professional Fred Garvin/Terminator/Billy Jack impersonator
---
Mary Van Bogaert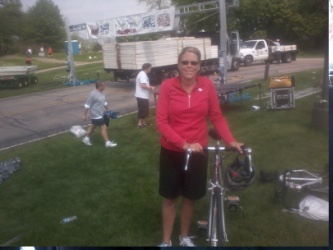 55 years old
Wife of Ken, Mom of Bret
Camera operator sporstechnique.com
Coed/women's fastpitch Competitive Bike Racing/Duathalon
Competitive Runner/Racer
---
Amber Peters
21 years old
College Student UW Platteville, Wi
Fastptich Advisory Staff
DarlingtonHS School Record Holder Conf. Batting Average 2009
---
Other Advisors:


George Robinson..Senior Player and Advisor
Larry Campbell, Sacramento, Ca Senior Advisor


Training Areas:


Woodlawn Hitting Club, St. Petersburg, Florida
The Truman Center/Truman Stadium, Wisconsin